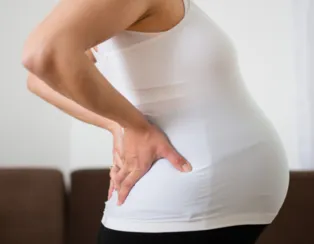 We are certified in ALL aspects of Prenatal and Pediatric Chiropractic Care. With pregnant moms we use gentle techniques like Websters and Bagnell. With babies and kids we take a MUCH more gentle approach, using light adjusting techniques, implementing gentle adjusting tools, light cranial adjusting, and teaching parents gentle stretching techniques and exercises that they can do with their babies and children at home safely.
The National Accredited Certification Program, through the International Chiropractic Association (ICPA), is designed to expand professional ability in adjusting techniques, evaluation, and assessment of different stages of development: from pregnancy, birth, and infancy throughout childhood. They are in constant learning mode staying informed of any new developments in prenatal and pediatric chiropractic care.

It's never too late nor too early for chiropractic care during pregnancy. We see moms from days into pregnancy all the way up until the day they give birth! The use of extremely safe and gentle care can demonstrate immediate improvement in the quality of health. Studies have shown that newborn chiropractic care may help with breast feeding, torticollis, improved sleep, decreased colic, and numerous other benefits that we'd love to share with you.