Auto accidents result in various injuries, one of the most common being shoulder injuries. These injuries cause a lot of pain and make it hard to do even the simplest tasks. If you have recently had an auto accident and feel pain or discomfort in your shoulder, you may have received a shoulder injury. Our auto accident chiropractor, Dr. Mills at Bayou Chiropractic in Pensacola, will identify the cause of your pain and discomfort then recommend a suitable treatment plan.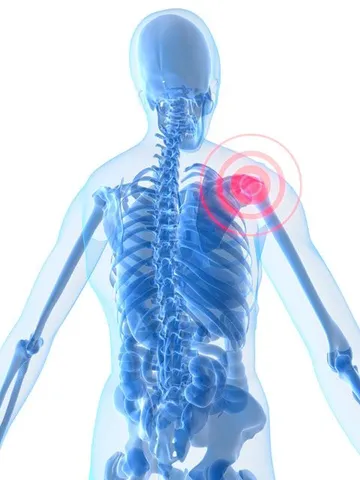 Common Shoulder Injuries After an Auto Accident
The most common shoulder injuries that occur during auto accidents include:
Rotator cuff tears
Fractures
Soft tissue damage
Strains and sprains
Whiplash
Dislocation
Symptoms of Shoulder Injuries
Some of the common symptoms include:
Pain in the shoulder, arm, or upper back
Swelling and stiffness
Muscle cramps and spasms
Bruising
Discoloration
Numbness or tingling
Inability to move the shoulder
A bulge or bump on the shoulder
Chiropractic Care for Shoulder Injuries
Chiropractic care is an effective treatment for shoulder injuries. At Bayou Chiropractic, physiotherapy, exercises, and various adjustments are used to help the patient find relief from pain and heal from injuries. Chiropractic care is preferred to other treatments as it offers a more natural and holistic approach and you don't need to take medication or go through invasive procedures like surgery.
Chiropractic care also focuses on treating the injury rather than just alleviating the pain. That means a long-lasting treatment solution and a life free from pain. The adjustments used by our chiropractor in Pensacola are safe, effective, and natural.
Get Auto Accident Injury Treatment at Bayou Chiropractic in Pensacola, FL
If you are suffering from shoulder injuries after an auto accident, it is crucial to seek treatment from a chiropractor that can create a customized treatment plan. At Bayou Chiropractic, we offer customized plans for our patients to help them find relief from pain and discomfort. Call our team today at (850) 476-1887 to learn more or to schedule an appointment.